My dress came in about two weeks ago. I went with my momma to pick it up. We went back to her house, where I will store it until we take it back in for the final fitting. I got a little teary-eyed as my mom helped me try it on in the bedroom I grew up in as a child. Obviously, J cannot see me in my dress beforehand, but I wouldn't let my dad either. I want them both to see me for the first time all done up, princess-style, on the big day. For now, it's a secret between my momma, my sister and I.
The girls dresses came in over the weekend. I went to pick them up and I am quite pleased. I will have a beautiful wedding party. I am so blessed for the sweet bonds we share. I LOVE YOU GIRLS!
Here are a few sneak peek pics.
My dress! (Ha ha, you didn't really think that I'd show you the whole thing, did you?)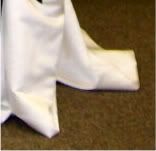 My girls - they tried on many. I originally planned on allowing them to pick their own, as long as they followed my guidelines:
Must be Truffle
Must not be floor length
No halter
No full strapless
Must be able to cohesively add an accent color
Maid-of-Honor obviously gets first choice/final say in her dress
I think those were the only "rules." Not too many, in my opinion, but I may be biased.
Isn't she an angel? I just love my little Livi!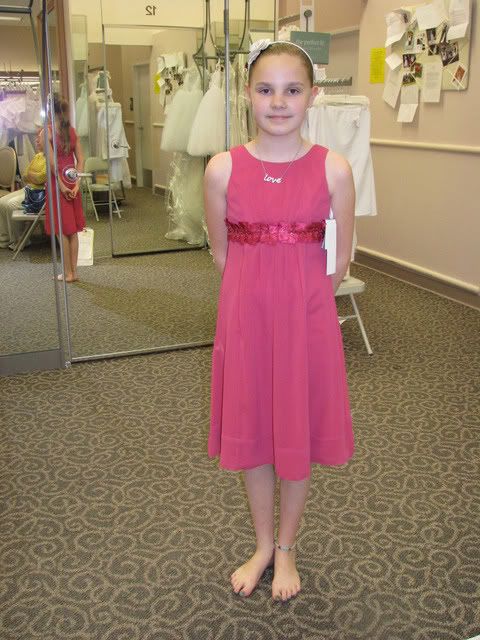 Pay no attention to the colors...we were trying on different styles at this time.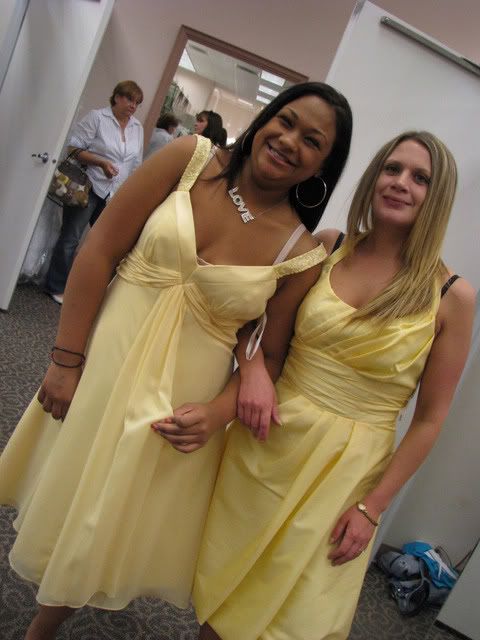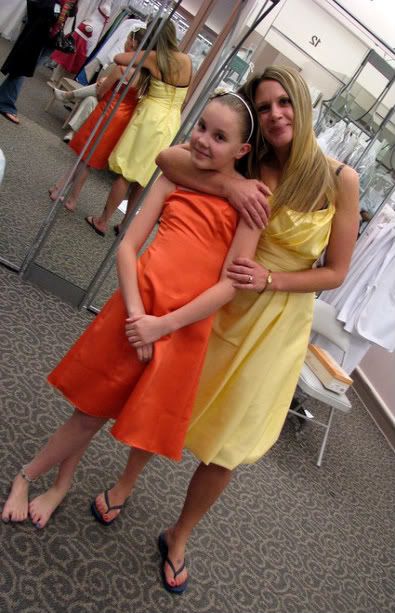 Accessories, accessories, accessories. Remember rule #5? Must be able to add an accent color! Here are some failed attempts. (Let's say hi to Hope. She is the final piece in this puzzle. We had already picked out her dress before, but well...things changed.)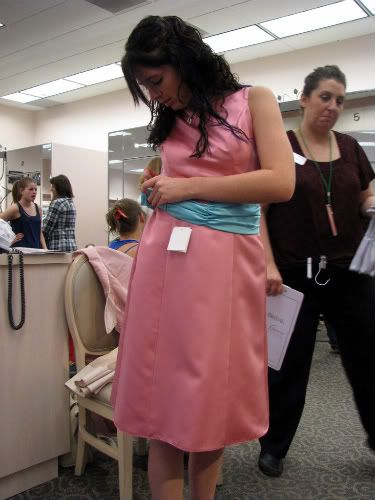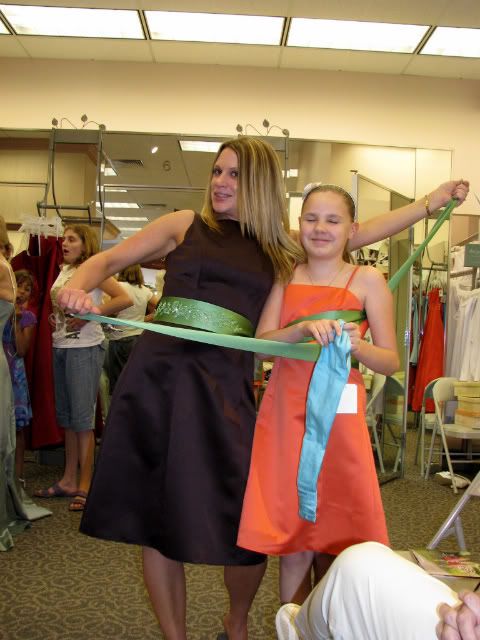 After hours of trying on multiple dresses, conflicting opinions, preteen diva 'tudes and exhaustion, we decided on simple, classic, and pretty. Here is the final look! They will be holding that long dress in the complimenting color instead of bouquets. What? No? You don't think that's a good idea?
I was kidding, gullible one! Those are the correct dress colors - Truffle - and that is the correct accent color. I needed a visual. *wink*